The Ultimate Correct Score Betting & Trading Pack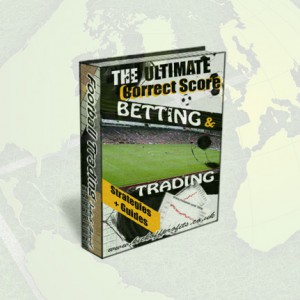 I'm proud and pleased to present you The Ultimate Correct Score Betting & Trading Pack!
This 75-page guide is a result of many years of experience and trading football markets on Betfair. It contains my best and favourite system for trading live football matches on betting exchanges! I spent many months developing and testing this system and have been successfully using it for some time now.
The Ultimate Correct Score Betting & Trading system has been developed with my trading philosophy in mind. It uses only small stakes and won't leave you with huge liabilities, as other systems out there do when a match doesn't go to plan. The clever staking of this method protects you from over staking on a single match and makes it easier to handle when you encounter a losing streak. The best thing about this system is that it can produce the biggest profits from those matches, that don't go as planned… That means that you may end up with a huge profit and be completely wrong in your initial approach and the full-time score!
This system consists of 7 different strategies, that are recommended for different football matches and occasions.
But that's not all!
There are plenty of separate useful hints and tips in the guide. This knowledge is the effect of many years of trading and betting, as well as watching thousands of football matches. You will find out about many different factors affecting the modern game and learn to analyse a football match to be successful in your own trading or betting!
Please note! The system has been developed with trading in mind, however, it has been proved to work superbly when the trades were 
Advantages of the Correct Score Football Trading
Have a look below at some of the advantages of this kind of trading:
Superb possibilities when backing different combinations of correct scores. In most cases, you can get better value than in other markets such as under/over or to win
Backing some very high odds provides great insurance and returns even when played only with small stakes
Possibility of accumulating profits when hedging out single correct scores at appropriate times.
Having some of the unpredictable outcomes covered in your trade combinations can be the most rewarding and profitable.
Easy to research for the best qualifiers for particular methods. Some of the matches are crying out to use this Correct Score system.
Trading the CS markets is a hugely satisfying skill to have!
Profits
The strategies presented in this ebook are suitable for trading pretty much all live football matches, which means that you can use them all year round. This publication also contains some great systems for specific situations, for example, playoffs, cup matches, must-win games and others. And believe me, it's worth having them in your trading portfolio.
Your results will be closely dependent on how disciplined and motivated you are, and how much work you put into it.
However, in the right pair of hands, these strategies have the potential to earn you a really nice second income!
You will get the tools and set of guides, which will expose all the dangers and pitfalls waiting for you on your trading journey, as well as guidelines and tips to help you to learn self-discipline and the right attitude towards trading.
What to expect?
If you have read my articles in the Insiders Report of Betting-School, you can be sure of the same high quality, well presented and easy to follow content!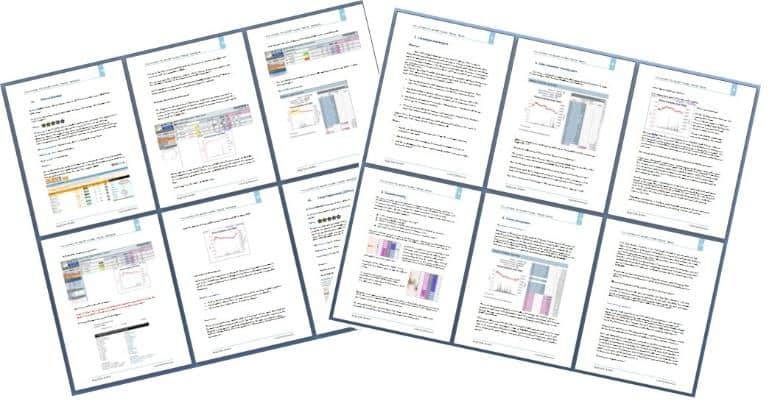 Purchase
This publication was first released in 2013 and was updated for 2015! The systems and strategies covered in this guide are being used season after season by many professional traders. 
The systems and strategies work superbly with our Goals Stats, Systems and Trends, so you will find plenty of good tips every week!
The price for this ebook is £69
You can buy this pack through PayPal or a payment card by clicking below: