Betting Vademecum - Football Betting Systems And Guides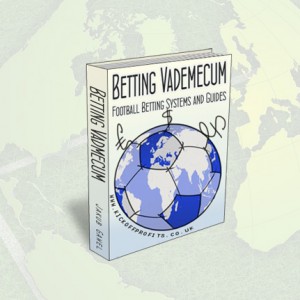 I'm proud and pleased to present you the Betting Vademecum - Football Betting Systems And Guides!
This over 170-page guide results from many years of experience in betting and trading on football markets.
This ebook is a result of many years and experiences of betting and trading football markets. It's aimed at everyone who wants to learn to be a successful punter and achieve financial gains from the beautiful game. If you are serious about making it pay, you should treat it as a profession, which requires effort, time and commitment. In this publication, I expose the biggest mistakes made by punters and explain why most of them will never make it profitable. The knowledge and tips that can be found in this eBook will show you the right way to go and guide you all the way there. Also, if you ever need any advice or have any questions, you won't be left on your own – you can always contact us and we will get back to you as soon as possible.
Kickoffprofits is an educational service running since 2011 and has helped many people develop their trading and betting skills. Please take your time to read the comments and testimonials further on this page from people who have used our services.
What's inside this ebook?
A quick intro explaining the maths behind odds, profit/loss figures and different types of bets and betting terminology.
A large section on analysing a football match for betting.
Football betting systems and strategies – a total of over 25 betting approaches, systems and strategies!

Match Odds Markets (singles and accumulators)
Goals Markets
Correct Score Markets
Mixed Markets

Educational betting guides, which are an essential part of your development to be a successful punter.
Free Bets guide – make the most out of bookies free bets and special offers (No risk, just good maths to secure easy money, over and over again).
More about the pack...
This publication is aimed at everyone who wished to learn more about football betting and start making it pay. Whether you are a beginner or an experienced punter, you will find some new angles and plenty of approaches for different types of betting. In the ebook, I present a wide range of pre-play and in-play betting tactics, so you can choose the ones that you like the most and take away to start using straight away!
Profits
Your results will be closely dependent on how disciplined and motivated you are, and how much work you put into it.
Following this guide's betting systems and strategies, with proper money management, good self-discipline and determination, you will be able to earn a nice secondary income from betting on football markets!
You will get the tools (betting systems and strategies) and guides, which will expose all the dangers and pitfalls waiting for you on your trading journey, as well as guidelines and tips to help you to learn self-discipline and the right attitude towards betting.
What to expect?
If you have read my articles in the Insiders Report of Betting-School, you can be sure of the same high quality, well presented and easy to follow content!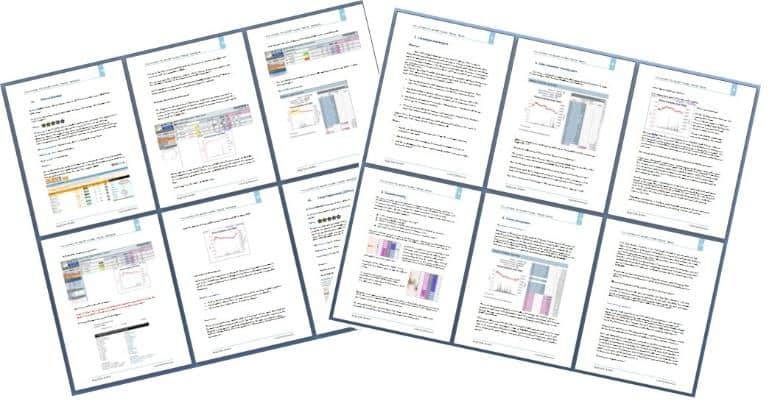 Purchase
This publication was first released in 2014. The systems and strategies covered in this guide are being used season after season by many professional traders. 
The systems and strategies work superbly with our Goals Stats, Systems and Trends, so you will find plenty of good tips every week!
The price for this ebook is £59.99
You can buy this pack through PayPal or a payment card by clicking below: